Breast Cancer Awareness Day- PINKTOBER
The Department of Community Medicine at Fazaia Medical College, Air University Islamabad organized a Breast Cancer Awareness Day in collaboration with Shaukat Khanum Memorial Trust Hospital and Pink Ribbon, on 2nd October 2023.
The students of 3rd and 4th-year MBBS and the faculty of the Community Medicine department participated with full zeal and vigor under the guidance of the Head of Department Dr. Rukhsana Khan. She acknowledged the support and mission of Shaukat Khanum and Pink Ribbon. The occasion was attended by honorable faculty and students of Air University.
The main objective was to highlight the importance of community awareness and integration of primary health care to prevent breast cancer with an emphasis on the need for screening, early diagnosis, and prompt treatment of breast cancer to make our society healthy, on this occasion a lecture was given by a team of experts, which was very informative for the students and participants.
A bake sale day along with other fun-filled activities was planned at the Fazaia Medical College campus to generate funds.
Students held a procession with placards, and an information desk was set up by the students to collect donations and give away pamphlets and pink ribbons to the students and guests. A handsome amount of donations was generated by the students. The efforts of the students were highly appreciated, and they were given certificates.
BakeSale Fund Raising Desk
Donation Desk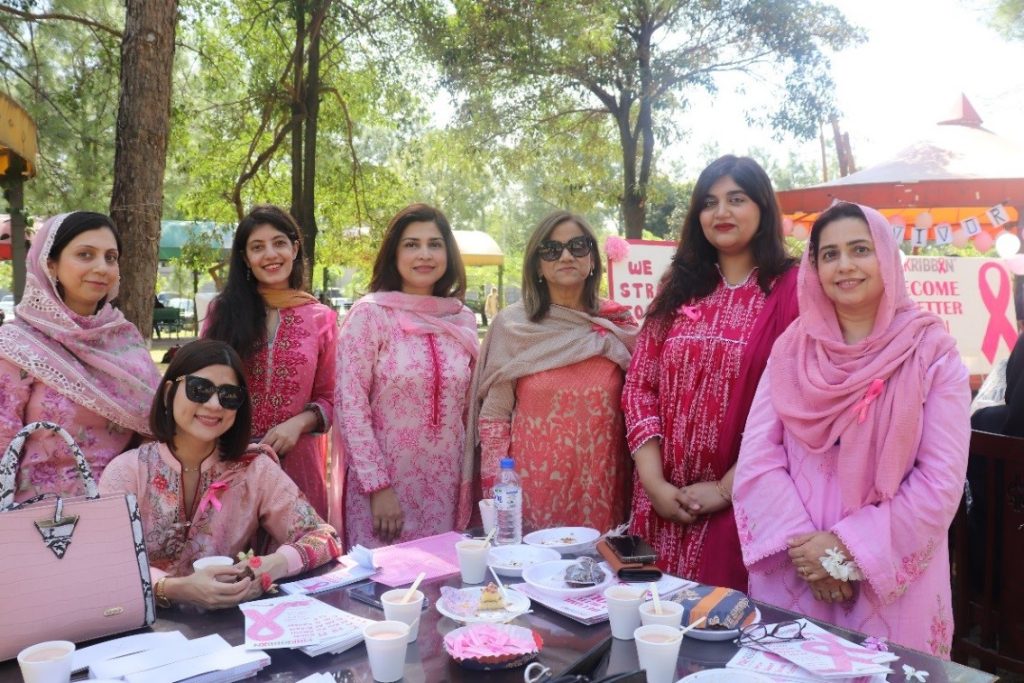 Awareness Walk